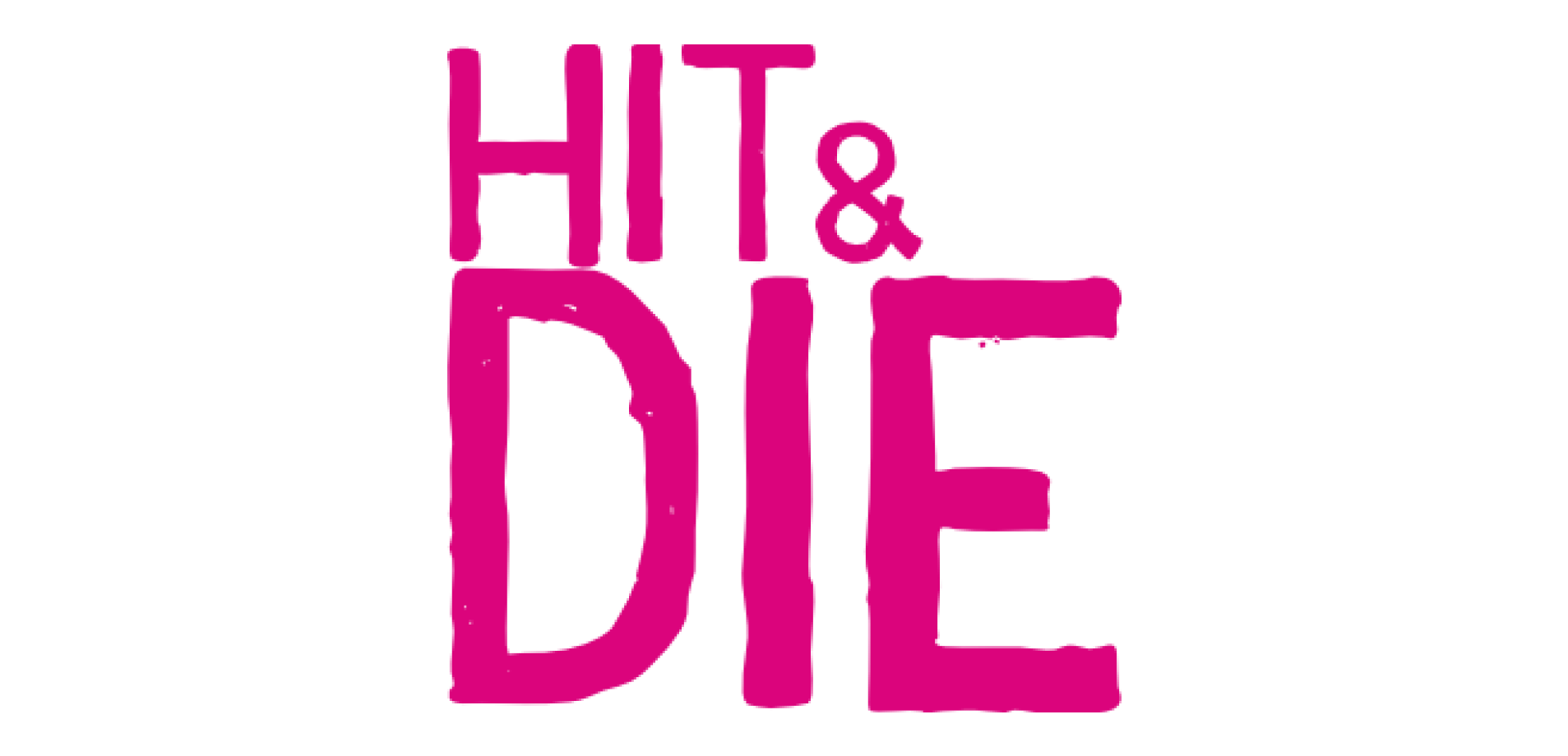 HIT & DIE
This is a living game and the rules may change over time based on feedback and playtesting;
Hit & Die is a minimalist skirmish game made by M.A. Guax and Bruno Prosaiko based on Lucas Rolim's MiniBX. It is made for being customizable and easy to play.

To play this game, you need:
One printed manual (that also is the ruler for the game);
A bunch of minis (you can print ours to play);
A Bunch of d12s, d10s, d8s, d6s and d4s;
A table and some objects to use and scenery.
We included a cool selection of Bruno's public domain art edited minis to inspire you to build your band of weirdos: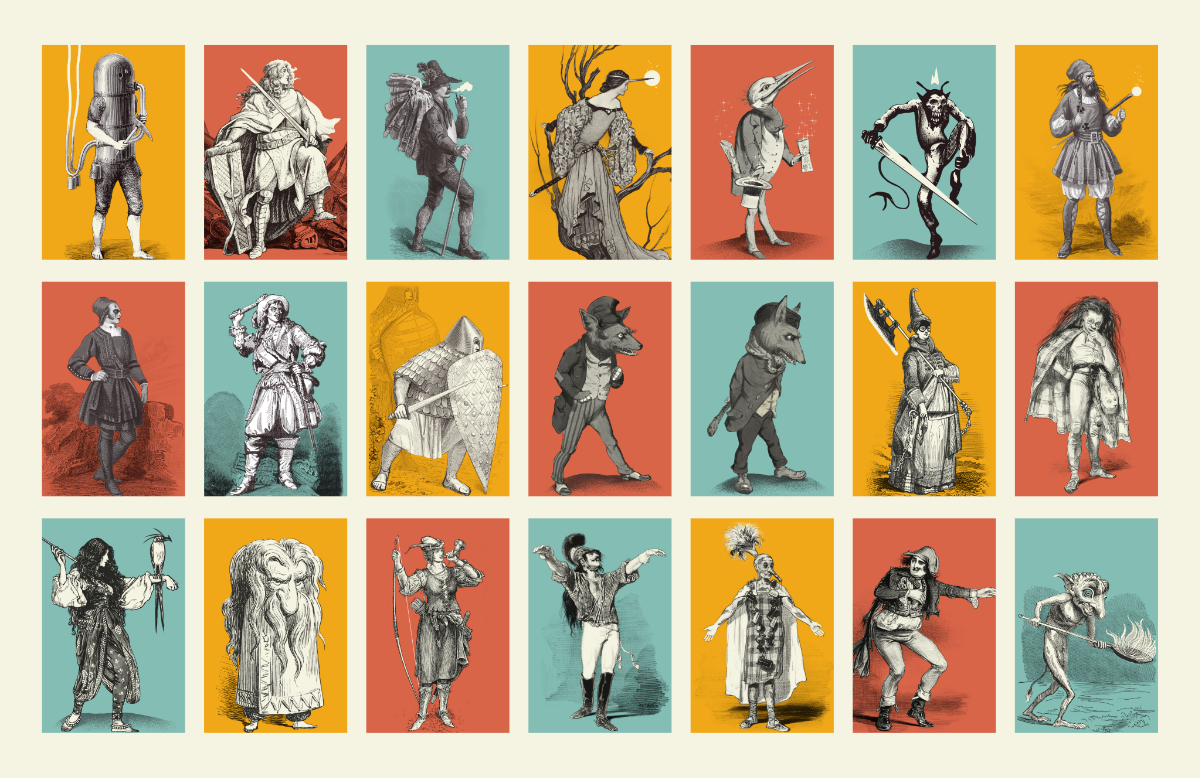 Tired of rulers? You can use your manual to measure movement and some special attacks!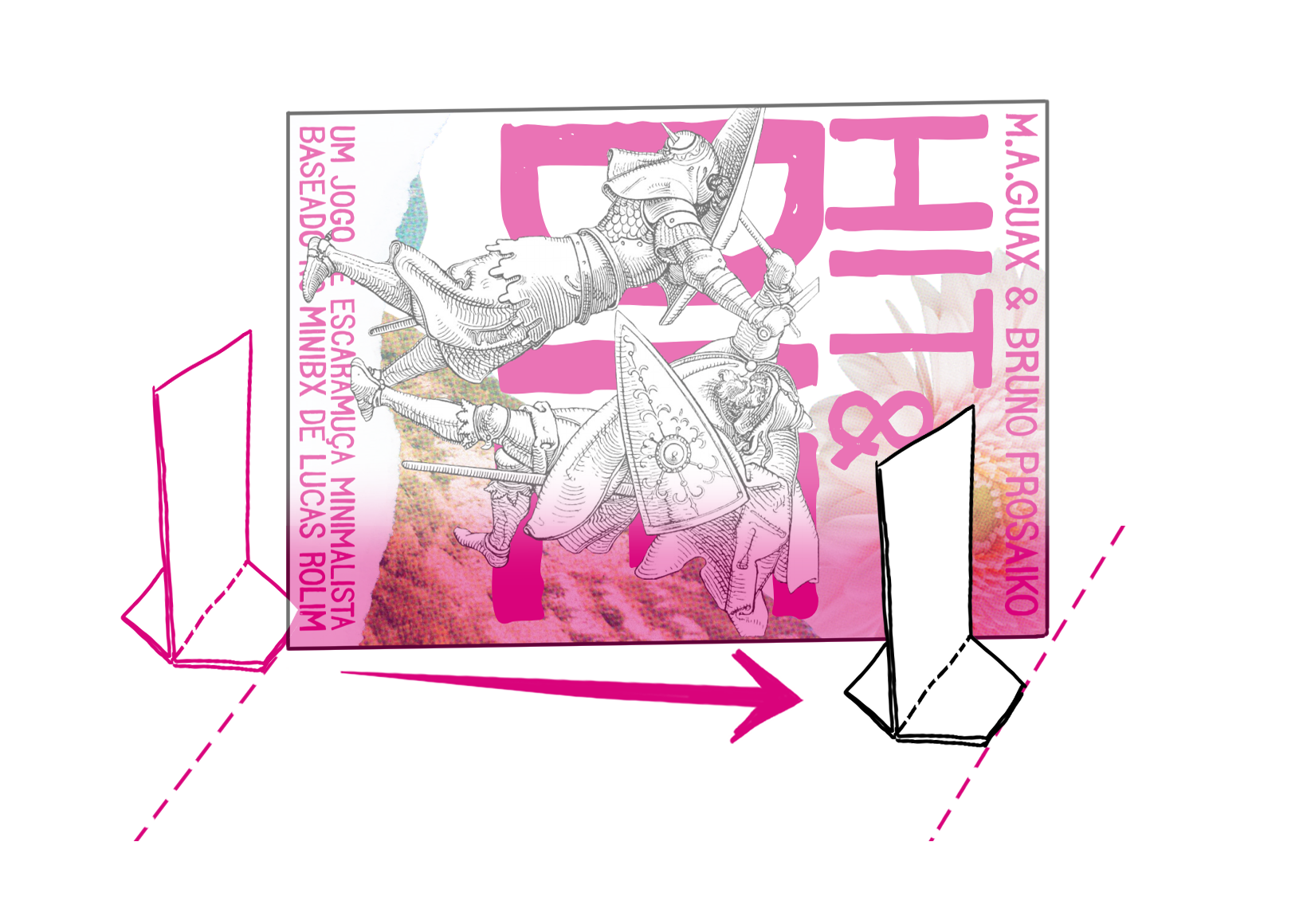 We encourage you to create new weapons, magic, game modes and anything you want for this game. You can sell the content you create for this game.
PDFs of the printable version of the other colored minis coming soon!
Download
Click download now to get access to the following files:
hit & die a4 EN.pdf
556 kB
hit & die a4 PT.pdf
559 kB
Minis - Art Only.zip
53 MB
Paper Minis - Template A.afdesign
181 kB
Paper Minis - Template A.pdf
53 kB
Paper Minis - Blue.pdf
4 MB
Paper Minis - Green.pdf
4 MB
Paper Minis - Red.pdf
4 MB
Paper Minis - Yellow.pdf
2 MB